Your 3 main ingredients for online success:
Peak Performance
Web Development
Your website is the foundation for your marketing efforts.  A properly configured website will heavily influence your level of success.
Marketing efforts speak to your customers and impact their decisions to buy.  Compelling creative enhances purchasing desire.
Mike Bohemier
Absolutely fantastic job on the Ottawa Kiwanis 211 Air Cadet Squadron website.
It's a huge improvement over what we had.  Great Job!
Allan Cutler
Thank you Rob for your great work on our EDA website.
Love the ability to print and scan tickets for events.
Again, great job and thank you!
David Weiner
Our client was very impressed with the system you put into place for their clients in Korea and Japan.
Cheryl Firlotte
Rob is very professional and personable. We love the website he created for us, and the support and training he provides allows us to easily maintain it ourselves. Thanks Rob!
Cheryl Firlotte RECE
Executive Director
Happy Face Nursery School
Sylvie Lapointe
Thanks for opening the door on a better understanding of social media! When is the next seminar?!.
Elanor Brodie
Just spent the afternoon with Rob Stocki of Digital Promo Plus attending a course on social media. I learned all about how to maximize the effectiveness of social media platforms so I get the most effective response.
Great presentation delivered in ways a not very technical person found easy to understand.
Melodie MacDonell
 I refer all my friends and family to Rob. He is a wizard with web page creation and, more importantly, S.E.O. and getting clients to your website. I highly recommend him.
Robbie Mansour
Dealing with Rob was a breeze.. My project was planned and implement perfectly.   I would highly recommend using Digital Promo Plus.
Customer Testimonial: Concrete Garden Supply
See how our expertise helped Concrete Garden Supply grow their business.  This is what you can expect when you do business with us.
Are you ready to dramatically grow your business online?
Contact us to start the conversation now.
Combine The Power of Your Website, Creative Ads and Targeting To Achieve 20x Better Customer Engagement.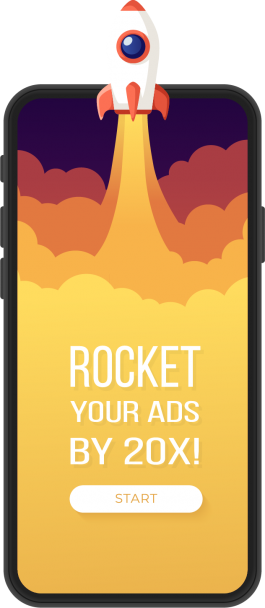 Digital display advertising is considered "successful" if ads achieve a 1% engagement rate.  That means, for every 100 times your ad is displayed, there is at least one person who engages your content.  The high point of ad success is measured at 3%, or 3 engagements per 100 displays.
At Digital Promo Plus, we've achieved better than 20% ad engagement.  This is by far the top of the industry! 
Higher engagements mean more customers at much lower costs.
Start Growing Your Business Today
Leverage our services and talents to grow your business using the most effective methods and trends available.
We'll help you make your business goals a very profitable reality.
Schedule a "Q & A" Session
2720 Queensview Drive
Suite 106C
Ottawa ON  K2B1A5