Peak-Performance Websites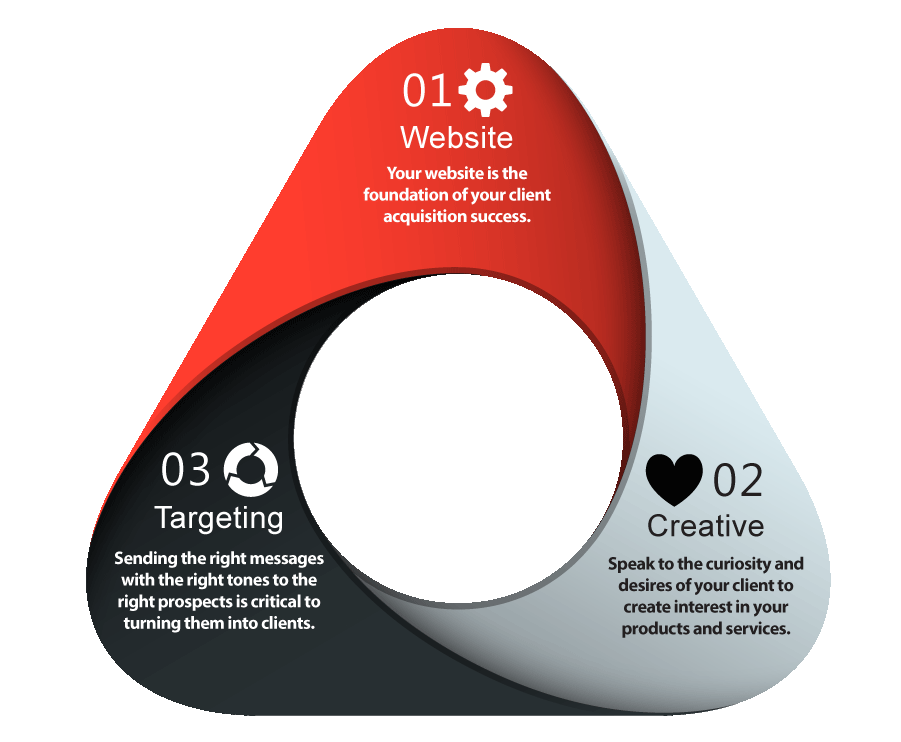 There are three ingredients for hyper-success online.
They are:
Compelling Creative; and,
All three work together to find and sell to your customers.
Your Website Is Your Foundation
Your Peak-Performance website is the hub of all your marketing and sales efforts.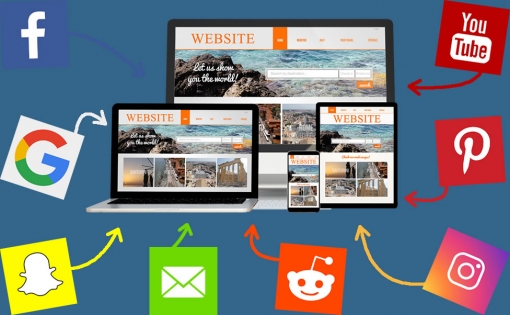 Peak-Performance Websites outperform standard websites in every way.
Peak-Performance Website Advantages:
Interact with your advertising channels.

Landing pages act as on/off switches to show your ads to interested prospects on your choice of social media platforms.

Landing pages turn off ads to customers who've purchased from you.

Carefully planned funnels minimize your advertising costs.

Return maximum results for your advertising efforts.

Subdomain landing pages won't hurt your SEO.

Allow for unlimited campaigns.

Allow you to dominate your competition.

Can be plugged into external advertising efforts such as radio, TV, signage, direct mail, newspaper and

any other form

of advertising.

99.999% of standard websites (pretty much everyone else) simply can't compete.
Want to learn how a Peak-Performance website will help your business?
Start Growing Your Business Today
Leverage our services and talents to grow your business using the most effective methods and trends available.
We'll help you make your business goals a very profitable reality.
Schedule a "Q & A" Session
2720 Queensview Drive
Suite 106C
Ottawa ON  K2B1A5